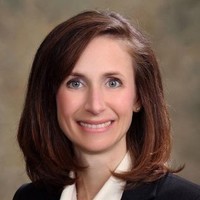 Jennifer Buettner
Oasis Board Member
Birmingham Bar Association
HONORING

JOHN LAURIELLO
Founding principal of Southpace Properties
John was recently honored with the BBJ Lifetime Achievement Award – one of many awards received during
his distinguished career. John has been a major force in commercial real estate, is an early champion
of revitalization in downtown Birmingham, and encourages a culture of charitable giving by Southpace.
Join us to hear about John's accomplishments and service to our community.
GUEST SPEAKER

Rachel Fry, Ph.D., Consulting Psychologist
Rachel Fry Consulting, Fry Leadership
Dr. Fry's personal passion and the focus of her practice is working with business leaders,
entrepreneurs, physicians and lawyers to find professional wellness and personal wholeness.
NEW THIS YEAR ~

A PRE-EVENT SOCIAL
HOPE & HOSPITALITY
10:30 – 11:30 am
GOLD ROOM
Please join us for a special opportunity to mingle with friends and members of the Oasis family,
and meet Ashley M. Jones, Alabama's new poet laureate.
Ashley is the youngest and first African American woman to be selected as our state's poet laureate.
Proceeds from the luncheon help Oasis provide high-quality professional counseling

to women, children, and families who might otherwise be unable to afford mental health care.
~~~~~~~~~~~~~~~~~~~~~~~~~~~~~
---
Click here to see pictures from previous events